Kuini Qontrol is an online project exploring writing, art and sound as political weapons of choice in the South Pacific.
This blog prioritises the narratives of: mana wāhine (our radical women), indigenous thought worldwide, our wavy HQ Oceania, our LGBTQI/gender-fluid fam and underground creatives of colour.
Kuini Qontrol is edited by Jessicoco Hansell (aka. Coco Solid). This project aims to be a trojan horse for decolonisation, pop culture alchemy and a hub for lots of different shit. 'Kuini' means Queen in Māori and 'Qontrol' means that stuff we the people are reclaiming through story, softened with a zany Q.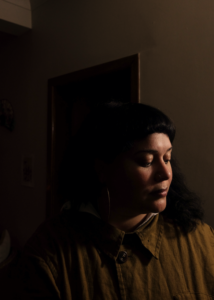 Coco is a Māori (Ngāpuhi), Samoan and German creative from Auckland who loves all dark arts and storytelling preferably in collaboration with her communities. She is a Fulbright scholar, NZ Art Laureate, an established musician and a screenwriter/director/part-time performer for TV and film. She is the creator of the animated sitcom series Aroha Bridge. Coco has an MFA in Creative Writing from Victoria, she attended the Red Bull Music Academy in Barcelona and is an Eleanor Catton Horoeka Scholarship Recipient. She has been a mentor/speaker at the Ableton LOOP Festival in Los Angeles and the CNZ Pacific writer in residence at the University of Hawai'i. Her work has been featured in the Guardian, i-D, VICE and The Sunday Star Times among others. Photo by Teju Cole.